Financial Info
---
Our fees cover the plastic surgeon, but DO NOT include laboratory, pathology, anesthesiology, or hospital fees, unless specifically stated. You will be billed separately for these services.
As a courtesy, we will bill your primary and secondary insurance carriers or governmental agency directly for your charges. Be sure to bring your most current insurance, Medicare, or public assistance card with you on the day of your visit to our office and/or surgery. If you have more than one insurance carrier, we will also need accurate secondary billing information.
Our facility accepts cash, cashier's checks, personal checks, Visa, Mastercard, American Express and Discover. Patients who are having cosmetic surgery or who do not have any insurance coverage are expected to pay their charges in advance. We also have financing with carecredit.com.
Please feel free to contact our business office at any time if you have questions or concerns regarding the charges, the financial policy, or the billing procedures.
Patient's Rights Statement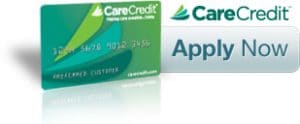 See patient forms for a list of important patient documents.
Patient Forms