Medical and Paramedical Micro-pigmentation
Medical and paramedical tattooing for postitive results that change lives.
Permanent micro-pigmentation (tattooing) techniques involve implanting custom color pigment into the dermal layer of the skin as a way to restore the natural beauty to your breasts.
Marnie Rustemeyer is a specifically trained artist who use techniques to restore the breasts to their most natural looking form following surgery through paramedical micropigmentation (tattooing). \Marnie specializes in 3D nipple/areola tattooing and scar camouflage for breast reconstruction patients. She is also takes appointments on Fridays, Saturdays and Sundays. Contact her at [email protected] or 917-753-6552 to book your appointment.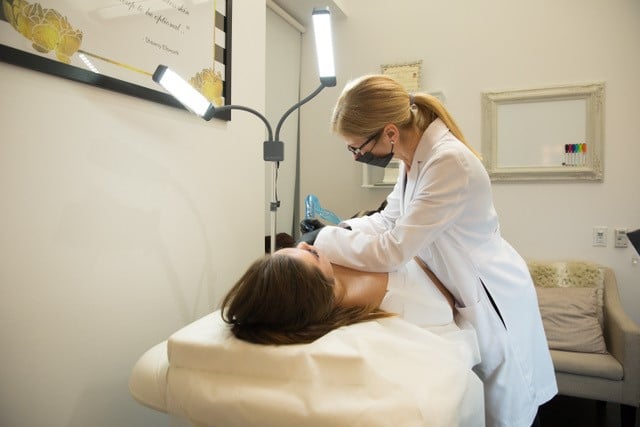 Preparation
There are several things you can do prior to your mastectomy to help better prepare you for your areola and nipple tattooing procedure.
How do I prepare?
Taking before pictures will help you to remember your areola size and shape.
Consider that the skin on your new breasts might not be the same, especially if you have had radiation or TRAM Flap procedures and may affect how your skin holds pigmentation.
Schedule your appointment. Four to six months following surgery is usually the minimum wait time to ensure you are properly healed prior to your procedure.
We do require that you get clearance from your doctor before prior to treatment.
Frequently Asked Questions
(3D Nipple/Areola Tattooing)